Frequently Asked Questions
What is the status of the Church Plant?
The Church Plant has officially been named Emmaus Lutheran Church. At Emmaus, we are creating a community where people are seen, heard, and loved.
Pastor Chris Troxel is the Church Plant pastor and can be reached at chris@ulcannarbor.org.
When will Emmaus Worship Gatherings begin?

 
Preview gatherings for Emmaus will begin in November. They will take place monthly for three months. Mark your calendar!
November 20, 2022 // Preview Gathering #1
December 11, 2022 // Preview Gathering #2
January 8, 2023 // Preview Gathering #3
January 15, 2023 // Sending Service at ULC
January 22, 2023 // Launch Emmaus Lutheran Church!
Why plant a church in general?
New communities reach new people

New opportunities open up new conversations

Jesus redeemed us and calls us to join him in serving the world he died and rose to save

God calls us to love our neighbors
We do this through Authentic Hospitality, Genuine Relationships, Active Faith, Kingdom Partners, and His Visible Grace. 
Whose church is this? University Lutheran Chapel or St. Paul Ann Arbor?
Once launched, neither! This will be its own church with DNA elements from ULC, but uniquely its own brand.
Where is Emmaus Lutheran Church?
Emmaus is renting space from St. Paul Lutheran Church Ann Arbor, located on 420 W. Liberty Street, Ann Arbor, MI 48103. Emmaus will operate within the St. Paul Ann Arbor Liberty Street building but will have its own worship style and flavor and ministry (which will be defined in the coming weeks!)
Why 3rd & Liberty?
Both ULC and St. Paul recognize this location as uniquely positioned to serve the downtown Old Westside communities as part of the mission to engage the university and serve the city.
Who will the new church focus ministering to?
Surrounding community members on the West Side

Students (undergrad, graduate, PhD) and faculty/staff living in the area

Anyone who is near and without a church home!
Who else is working with Pastor Chris to plant Emmaus Lutheran Church?
Launch Team:

The group of people that start the new church
Prayer Team:

Continually bringing the neighbors, the teams, the needs, and the praise to God who brings it all about
How will all this get done?
The Grace of God alone

The doors God opens downtown and in the neighborhood

The conversations He allows us to have

The work and inspiration He gives us

The power He pours into us to listen, learn, and love
Subscribe to the Emmaus Newsletter
Are you considering being a part of Emmaus Lutheran Church? Do you want be a part of upcoming Sending Events with Emmaus? Are you curious about other ways you can plug in or support Emmaus? Subscribe to the newsletter!
Follow Emmaus
Get social with Emmaus on Instagram! We share news, notes, and updates about Emmaus Lutheran Church.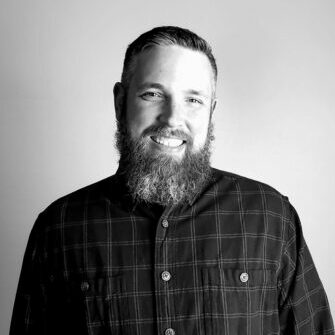 Chris Troxel
Church Plant Pastor 
Chris grew up in Quincy, IL. To prep him for pastoring at ULC, God gave Chris and his family many great and diverse experiences in many different places. He's on ULC staff as a church planter, working with the team here in partnership with another church to plant Emmaus Lutheran Church in downtown Ann Arbor. Chris attended Concordia University Nebraska, and later went to Concordia Seminary St. Louis. Chris enjoys reading, gaming, movies, and most things outdoors. Chris and his wife Lisa have three amazing kids.
☕  Need a conversation starter?Ask Chris about the first superhero, or any lore related to Star Wars or Lord of the Rings.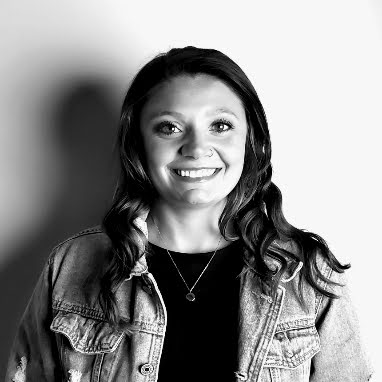 Natalie Janke
Director of Worship Arts  
Natalie currently lives in Canton, MI and got a Bachelor of Arts in Music at Valparaiso University in Valparaiso, IN. She serves Emmaus Lutheran Church by planning worship services, assisting as part of the Core Launch Team, and leading music on Sunday mornings. In her spare time, she loves to practice piano, read books, do yoga, and pet doggos. Natalie and her fiance, Noah, are getting married this coming summer!
☕  Need a conversation starter? Ask Natalie about her growing record collection!